My first blog post for Kwasi Studios is finally here and it comes off the back of the best digital marketing conference I have ever been to! (Technically the best and worst as it was my first conference, but that's beside the point!)
Big Digital Adelaide was a jam-packed two day event that had sessions ranging from Google's Gary Illyes talking about hreflang tag implementation to the "Ale of a Time" boys giving us the lowdown on their successful craft beer podcast. It's safe to say Big Digital had something for everyone. Here's a wrap of my favourite sessions from day 1 and 2.
Day 1
Not knowing what to expect, I grabbed myself a seat and strapped myself in for what would be a rewarding couple of days. The Adelaide Science Exchange was absolutely buzzing and ready to see the speakers hit the stage. Enter approachable bad-ass Melanie Spring.
Melanie Spring – Rock Your Superheroes
Melanie Spring, Brand Strategist & Chief Inspiration Officer at Sisarina, was the first keynote speaker for the day. Fortunately her superhero entrance was way more graceful than this guy.
Here are my main takeaways from Melanie's uplifting presentation.
The Big Digital Audience was also treated to a few interesting facts.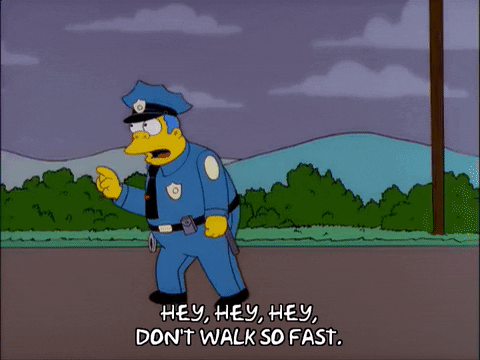 After being filled with inspiration it was time for the crowd to choose their path. You could stay put and learn a little about organic search, or you could head upstairs and get your fix of paid search. Personally, I stayed right where I was as Kwasi Studios' very own Head Honcho was about to hit the stage.
Woj Kwasi – Customer Is King, Content Is Queen
With a big crowd still in the Organic room, Woj was the perfect follow-up for Melanie's uplifting start. Having not seen Woj's presentation before, I was eager to see what he had come up with. He did not disappoint! With a mixture of humour and cold hard facts, Woj demonstrated why customers are truly kings. These were my main takeaways:
Being number 1 in search engines isn't the be all and end all.
Woj also suggested some handy tools anyone can use to track user behaviour on a website. Try not to be scared by the obscure names and check these out:
Woj has made his presentation available for all to see. How kind of him!
Dan Petrovic – Where Do Links Come From
They say good things come in threes and this was exactly the case. Melanie and Woj had twitter blowing up and it wasn't going to stop there with Dan Petrovic from DEJAN SEO hitting the stage. He was about to drop some knowledge on all things links, and here it is:
The last point really rammed home that we need to think more about "Link Earning" rather than "Link Building". Here are some slightly off topic takeaways that may make us Adelaideans sad:
Who's coming to Mars with me? Got 2 spare tickets… #BigDigitalADL .@dejanseo pic.twitter.com/ifPu4nx8Q4

— Woj Kwasi (@WojKwasi) June 7, 2016
Let's pack our bags Woj, I'm coming with you!
After sneaking over to my new favourite place Do Duck In Cafe just across from the conference, I grabbed myself a juicy bacon and egg sandwich and hustled back to catch Casey Meraz talk all things local SEO.
Casey Meraz – Local Search In The Land of #Oz
Being the local SEO genius he is, I was very keen to catch a glimpse of what he had to say. It was great to see that here at Kwasi Studios we are implementing most of these practices, but there was still plenty to take away. Here are the main points: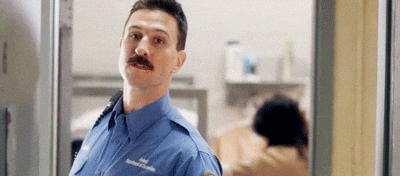 Here's Casey in action! Shout out to Kwasi Studios own Karthik killing it on the mic.
Plenty to take away from @CaseyMeraz #BigDigitalADL presentation. We also learned he loves wine and beer ???? pic.twitter.com/ofgclnxNbE

— Kwasi Studios (@KwasiStudios) June 7, 2016
Keynote – I'm Gary Illyes, Ask Me Anything
Day 1 was coming to a close and everyone was beginning to turn their attention to the networking event planned for after hours, but there was just one thing left to do, grill Gary. A variety of topics were covered, so the list below is a combination of all the different topics:
With Gary's Q&A coming to an end, that spelt the end of day 1. Those lucky enough to be attending the networking event made their way to the Cooper's Ale House, who coincidentally use a .pub TLD, which we just learned does not positively or negatively affect rankings.
Many thanks to Moz for sponsoring the night. I was ecstatic to meet so many experts and industry leaders, and tap their brains for all the information I could. It was a great night, and let's just say I took full advantage of Moz's generosity.
Day 2
Day 2 came along in the blink of an eye and I must say I don't think I was the only one feeling a few cents short of a dollar. That didn't matter though, there was no time for that as we had another huge day to dive into. I grabbed myself a bacon and egg sandwich from Do Duck In and soldiered on.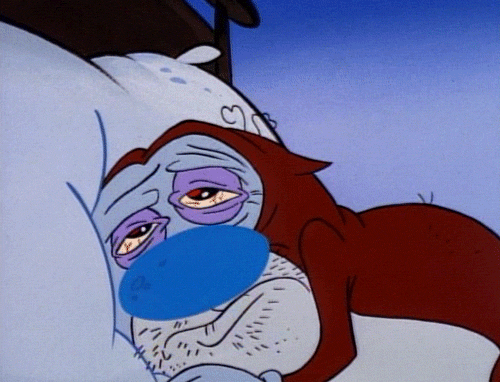 James Norquay – 20 Content Marketing Tactics To Make Your Business Blog Go BOOM!
After doing some top secret behind the scenes work (sorting out name tags), I was able to catch my first session for the day. James Norquay, consulting director at Prosperity Media had some handy content marketing tactics that everyone should be utilising. I was still mentally sorting name tags, so here's 15/20:
If anyone was wondering, it would take 92.3 cups of coffee to put me 6 feet under. Considering I'm not a huge coffee drinker, I think I'm safe.
Mike Esordi – Million Dollar Style On a Hundred Dollar Budget
I was very excited to see Mike's presentation. Having very little talent in the graphic design area I was keen to get a few pointers. Mike didn't disappoint. Some interesting takeaways were:
Mike also shared some apps and programs that will help you become a master.
Mike also asked the audience to take photos of the presentation and share with him. Clearly I still have some way to go with my photography skills, but after Mike's presentation, I feel like I'm halfway there!
Chris Burgess – Head Slapping WordPress Security Hacks
Being a heavy user of WordPress, this was one session I was keen to see. Chris Burgess certainly knows his stuff and provided the audience with plenty of security tips everyone could use. Here were the major points:
Chris also gave us his favourite plugins to help with security:
I also recommend checking out Chris's article on the best web hosting providers in Australia. It will certainly help if you are looking for a reliable hosting company here in Australia. Everyone should secure themselves right away, or else hackers will get through just as easy as this guy.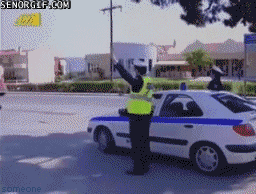 Luke Robertson & Dave Ellis – Cheers To Podcasting!
I had been eyeing off this session since the agenda was released. Luke and Dave run a popular craft beer podcast called "Ale of a Time" and were at Big Digital to tell their story. They provided invaluable tips for anyone looking to start their own podcast.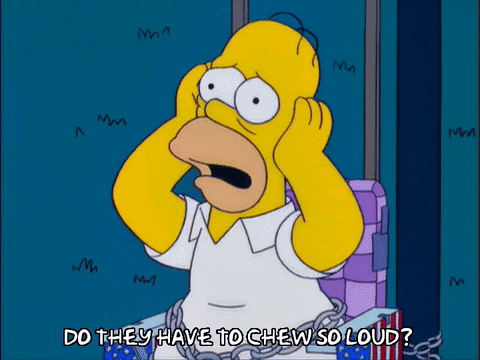 Special Mentions
I can honestly say that every session I attended over the 2 days provided me with invaluable knowledge. I'd like to give some special mentions to a few additional sessions I very much enjoyed.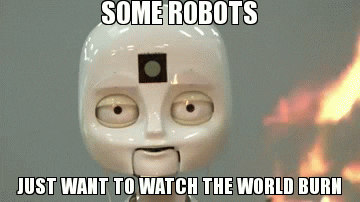 Final Wrap Up
Well there you have it. There's my wrap of my favourite presentations from what I saw at Big Digital Adelaide. A huge congratulations has to go out to all speakers and everyone who organised the event. It was a raging success and I cannot wait for round 2 next year. I would love to hear what your thoughts were, and please try to be nice, this was my first article. Otherwise see you at Big Digital 2017!