Elvis Google, has left the building. Or at least that's what the chatter is suggesting might happen. Many people are aware that there are talks in place suggesting that Google may depart Australia, but few are aware of how this relates to the news media bargaining code or how it'll impact everything from your websites to digital assets.
Overview
Kevin Rudd addressed the news media bargaining code
Back in September 2020 K-Rudd (formerly known as Prime Minister Kevin Rudd) addressed the newly proposed News Media Bargaining Code calling for a Royal Commission into Australia's media. This is a handy explainer of some of the issues Google and opposing media bodies are raising with the new code
What is the news media bargaining code?
In April 2020, the Australian government proposed that the ACCC develop a mandatory code of conduct that they believe addresses the bargaining power between Australian news media and digital platforms. Chair of the ACC, Rod Sims spoke to CNBC saying: "The whole point of the code is to even up the bargaining power imbalance which exists when you have a near monopoly on search and social media platforms"
What this essentially means is that the Australian government has proposed a world-first policy that, for now, only applies to Google and Facebook.
However, if another digital platform reaches the size of either Facebook or Google, they may be included at the Australian governments discretion.
There are a few caveats to this code, but what has caused the most controversy is the proposal that Google and Facebook must pay for the news content they publish on their platforms.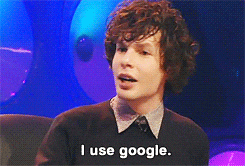 How does the code work?
The tech giants would have to pay to have access to the content that they are making available. This comes in all forms such as:
Links to the articles
Reproducing the articles on their service
Providing an extract of the content on their service e.g. via Search Engine Results Pages
Facebook has stated that they're not going anywhere but they may limit the ability to share news articles, however Google has stated that if the code becomes law, they will be forced to remove their search function from Australia.
Will Google really withdraw from Australia?
It's unlikely. With the abundance of employees, data centres and the roots they have planted in the country, leaving would truly be a last resort. Google currently holds a significant amount of data on Australians that they would be unwilling to miss out on moving forward and this is a gargantuan revenue stream.
Google's CEO, Sundar Pichai recently spoke with Australian Prime Minister, Scott Morrison to discuss the changes, and the Australian government left confident that Google will not be withdrawing if these changes are implemented.
"if they were to leave the country that would be very unfortunate, but ultimately that's got to be their call" – Rod Sims, Chair, ACCC
From Google's perspective, there are three main concerns over the News Media Bargaining Code. These are:
1) Linking (paying for clicks)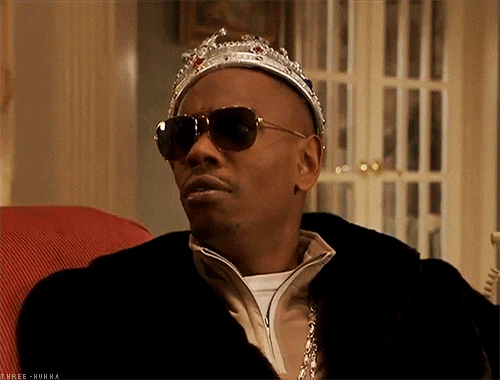 Broken down to its bare bones – the news media bargaining code will require payment to the news organisation every time it is placed on SERPS. This applies to all placements including, for example, if they type in "news" and news.com appears in the SERPS. Even with no journalistic content they have to be paid by Google for this placement.
News makes up for 1.8% of Google's traffic and 1% of revenue, but the cost of paying for these links will amount to anywhere between 10-25% of Google's revenue.
You might be wondering if this is the case, why doesn't Google just remove news from SERPS? As part of the news media bargaining code, the Australian government has made it so that if they remove the news results they are fined 10% of their revenue for each infringement.
Ironically enough, and from a Search Engine Optimiser's point of view, this practice of buying/selling links is frowned upon by Google. In Google's eyes, any links that are intended to manipulate PageRank or a site's ranking in the SERPS are considered part of a link scheme and a violation of Google's Webmaster Guidelines. And the website will be penalised for doing so.
With this in mind, why should governments and big news corporations get to deploy their own link schemes?
2) 14 day algorithm update
This concern is over the proposition that any time there's an algorithm update, Google must provide 14 days advance notice to the assigned news media.
Google believes that this is anti-competitive – as it gives two news sources a major piece of information that is not available to smaller competing news outlets. Google would be required to provide details of the algorithm which come in various forms – some are rolling, some are based on machine learning, whilst some are planned and curated.
Google updates its algorithm 500-600 times per year – and if you want to geek out with us, a full (major) history can be seen on Moz. So this presents an operational issue, waiting 14 days on complete algorithm updates that, at present, happen daily.
3) Arbitration process
One of the major concerns Google has raised is the arbitration process. At present the Australian government is proposing a baseball arbitration. A baseball arbitration is where each party submits a proposed monetary award (in this case it would be what Google should be paying the news publications) and the arbitrator decides on what is granted. This will be the first time in the world that baseball arbitration has been undertaken for negotiations of this size.
One of the largest sticking points of this arbitration proposal is that only the value the news is providing Google may be considered, and not what value Google generates in return. Google believes that they provide the news media with significant value from their placements and this should be taken into consideration in the arbitration process. To counter this Google is asking for a traditional arbitration process not a baseball arbitration process.
Is Google refusing to pay journalists?
No. Google has taken issue with the terms of the agreement, and have proposed other methods to compensate journalists for their work. Google is currently proposing an alternative solution called the Google News Showcase, showing there's room to meet in the middle. The Google News Showcase is currently working with nearly 200 news publications in Germany, Brazil, Argentina, Canada, the U.K. and has just launched in Australia.
The Google News Showcase will pay publishers to create and curate high-quality content directly with the publishers.
Has anything like the news media bargaining code happened elsewhere?
Google has faced similar issues in the past and have resolved them with very little impact on business and users. In 2014, Spain passed a copyright law that would have required Google to pay news publishers for snippets appearing on Google News. In response, Google cut off its news service from the country, but search remained available. Later, a review of traffic to news websites was conducted and it was found that there was barely any change in traffic. The Australian government has foreseen this, however as mentioned above, should Google cut off news services in Australia, they will be heavily fined.
Similarly in France, Google experienced the same issue with the French government demanding that Google pay copyright to French publishers. The French competition regulator ruled the activity was harming news organisations and Google ended up signing an agreement with 300 French publishers to pay them for content.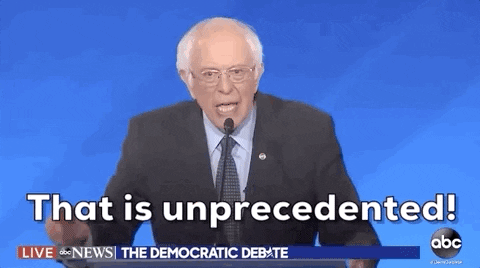 What would happen in a Google-free Australia?
If Google were to follow through on the 'worst case scenario' and withdraw from Australia, there would still be a multitude of resources.
According to the GlobalStats counts Google currently holds 94.45% of the market share in Australia, which leaves plenty of space for competitors to significantly boost their market share. As of January 2021, the rest of the market share in Australia is divided by:
Bing – 3.62%
DuckDuckGo – 0.85%
Yahoo! – 0.7%
Ecosia – 0.22%
Norton Safe Search – 0.04%
Google is the most sophisticated search engine in the market, which also makes it the toughest to navigate for businesses and advertisers. If the unlikely happens and Australia shifts to the search engine alternatives, a world of opportunities open up – it's not all doom and gloom!
3 things that would happen if Google left Australia
1. More opportunities
There will be a tonne of opportunities to double down on SEO for the alternatives like Bing and DuckDuckGo, with a lot less hoops to jump through. This means less work for more results. The ranking factors aren't as sophisticated as Google's, so if you're already optimised, you won't need to do much.
2. The focus moves back to users
Take a user-centered approach (if not already). User experience is ultimately what search engines are trying to understand and cater to.  Focus on conversion rate optimisations by test different scenarios based on existing user behaviour and new hypotheses.
3. Your website remains your most valuable asset
We make sure your website is your most valuable asset, and this means it works for any search engine. When you've undertaken your digital strategy correctly, search engines or social media are here to drive traffic and leads to your website.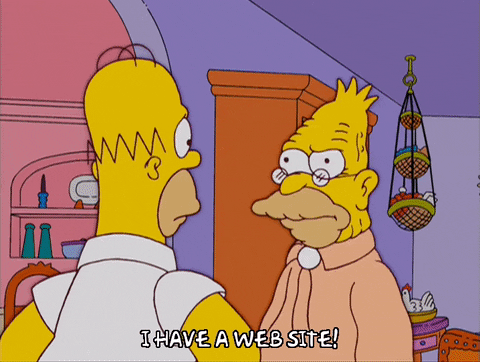 So in a post-Google world, things largely remain the same, we just find another way. The internet will still be used to get information, shop and stay connected, so the opportunities remain abundant. Google currently holds a significant monopoly market share and some added competition is always a good thing.
If Google pulls out, people will find a different way, and we're spoilt for choice on how we can make that user experience an optimal one.
We really don't want to see Google leave Australia but either way, we have your back!
How do you feel about the proposed news media bargaining code?
People also read: